The rise of black feminist politics was of particular importance in a decade that saw inspiring council leaders ensure a voice for radical feminism and real change in the mainstream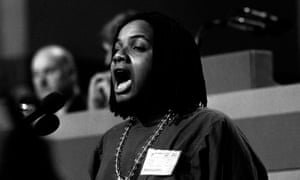 In the 1980s there was a belief in sisterhood, and we saw real change. Feminist politics took place in the context of what was happening more generally on the left. We had the 1984-85 miners' strike, and the Women Against Pit Closures movement, which was really important for women in what are now post-industrial areas. They were the wives and daughters of the miners and organised, raised money and built support for the strike. It was important for focusing people on what women were doing.
I vividly remember going to one of the first black feminist conferences. It was so exciting to be in a hall full of black women who shared my beliefs. Black feminist politics was one of the highlights of the decade for me. I did a lot of work on Scrap Sus – a campaign against stop and search and abuses of policing. The mums got involved because of the experiences of their children and their friends' children.
Really important female council leaders were emerging. In 1982, Margaret Hodge became leader of Islington council – a forceful and radical leader. In 1985, Linda Bellos, a black radical feminist, became leader of Lambeth council, and Ken Livingstone was leader of the GLC (the now defunct Greater London Council). He promoted a radical approach to the politics of gender with grants, jobs for women, political support, campaigns – it was a hub of activity and affected women outside London also. Lady Amos – who went on to be leader of the House of Lords, UN undersecretary-general and is now director of Soas University of London – once worked at the GLC, and was a women's officer in Hackney. A lot of today's prominent women got their start in that framework.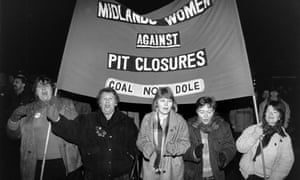 When I left Cambridge University at the end of the 70s, the careers advice officer – a woman – advised me: "Whatever you do, don't learn to type, and if you do, don't let anybody know." Female university graduates had to be on their guard to not be shunted into secretarial roles. By the end of the 80s, we had moved beyond that. Women were entering professions in much larger numbers. I worked in television news where, at the beginning of the 80s, there were few women and there was an assumption that we had to be overtly flirtatious and sexual to have any hope of getting on. By the end of the decade, we were leaving those assumptions behind.
The feminist narrative was very gradually beginning to affect how people thought. And the paradox is that the issues the left were attacked for at the beginning of the 80s, such as supporting women's and LGBT rights, were seen as mainstream by the close of the decade.
• As told to Amy Fleming. Diane Abbott is the shadow home secretary. She first became an MP in 1987.